"Keep your eyes on this one, because it's one quality Action RPG"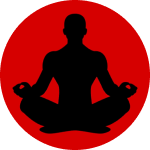 In a world ravaged by war and dominated by magic, you must rise up to face the Chaos hordes. Playing solo or with up to four players in local or online co-op, choose a hero from 5 character classes and prepare for epic battles wielding some of the most powerful artefacts of the Old World.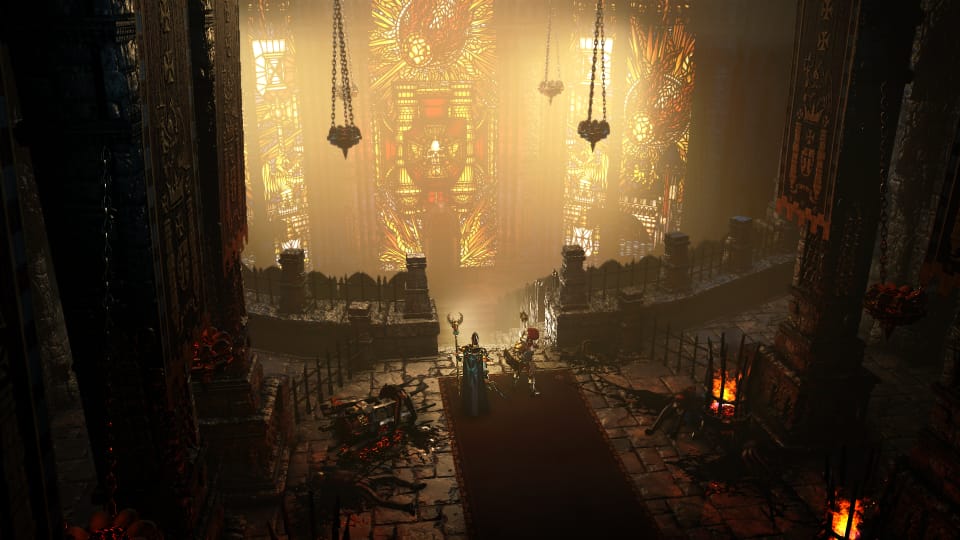 THE FIRST HACK AND SLASH

Set in the Warhammer Fantasy world, with iconic locations such as Nuln or Praag.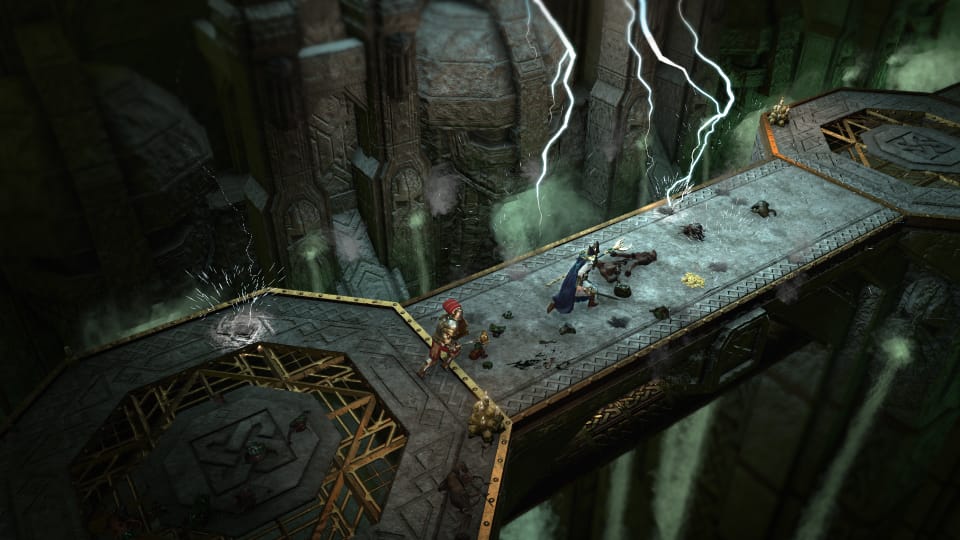 5 CHARACTER CLASSES

Each with unique gameplay, skills and equipment.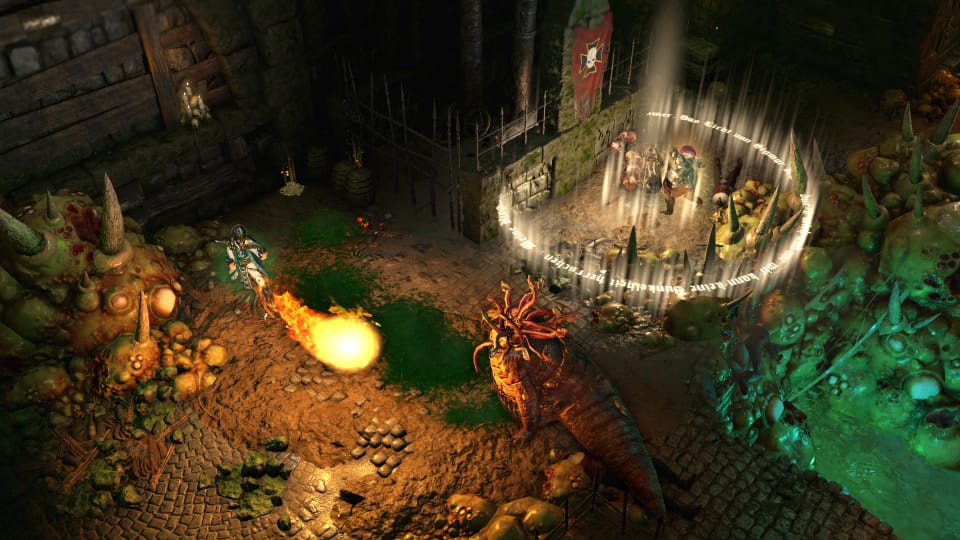 AN XXL BESTIARY

With over 70 monsters aligned with the Chaos Gods and epic boss battles.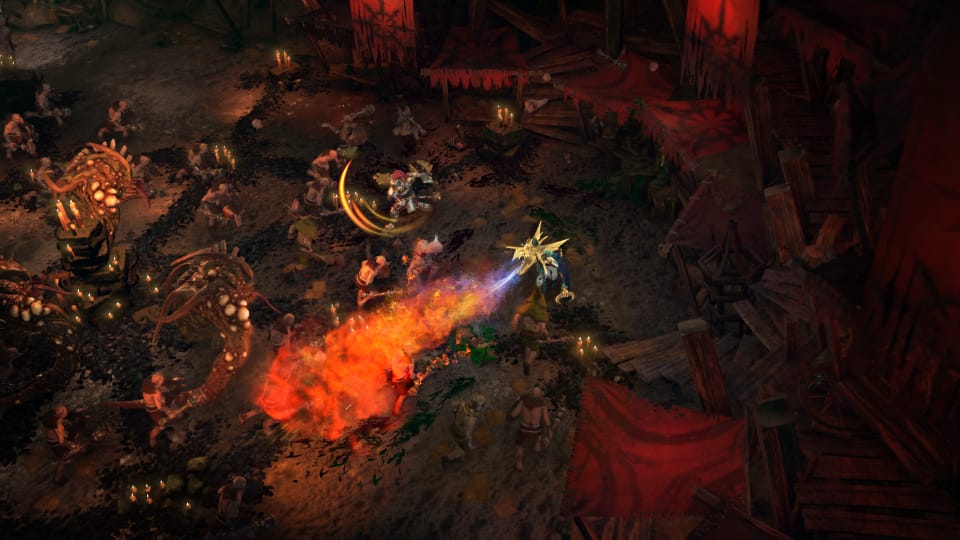 FEROCIOUS BATTLES

Fight your way through monster hordes using over 180 different skills. Activate your bloodlust to escape the most perilous situations.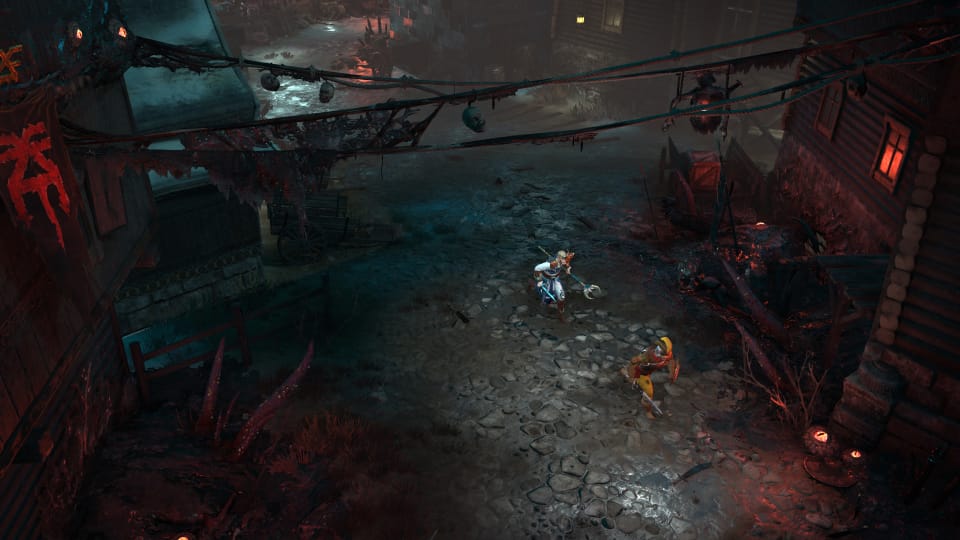 OPTIMIZED FOR CO-OP

Solo or with up to 4 players, local or online, the class synergy and interface have been designed for co-op.

HIGH REPLAY VALUE

In addition to Story mode, a boss rush mode, countless dungeons and regular updates offer a rich and varied gaming experience.

faq
What different editions of the game are available for purchase?
There are three different editions of Warhammer: Chaosbane available to buy:
1. Standard Edition
2. Digital Deluxe Edition
3. Magnus Edition
Please note that the faux-leather booklet included in the Magnus Edition is only available in the physical version sold in stores.

Where can I buy the game on your website?
You can buy whichever version of the game you want for whichever platform you want directly on our website. Click "Buy" next to the version of the game you want at the top of the page, then select your retailer.

Which languages does the game support?
Full audio is in English only. The game's text is available in French, English, German, Spanish, Italian, Brazilian Portuguese, Polish, Russian, Japanese, Traditional Chinese, Simplified Chinese and Korean.

Does Warhammer: Chaosbane require a permanent online connection?
You do not need a permanent online connection to play the game.

I bought one of the PC versions directly from your platform but I didn't receive a confirmation email. What should I do?
Check your spam folder in your email client. If you still can't find the confirmation email with your game code, please contact our retailer's customer support on the following website: help.xsolla.com

I have the PS4™/Xbox One version of the game, can I play on PS5™/Xbox Series X?
Yes, but you won't be able to enjoy content from the Slayer Edition (4K 60FPS, etc.)

I have friends who play on PS4™/Xbox One, can I play online with them using my PS5™ or Xbox Series X?
If you have a PS4™/Xbox One version of Chaosbane, you can play with friends who are on PS4™/Xbox One.
If you have a PS5™/Xbox Series X version of Chaosbane, you can only play with players using the PS5™/Xbox Series X Slayer Edition.

Is Smart Delivery available for Chaosbane Slayer Edition?
No, Smart Delivery will not be available for Chaosbane.

Do I need to buy the Slayer Edition to enjoy 4K on my PC?
No, the 4K DLC is available for free exclusively on Steam.

Windows System requirements
OS
Windows 7, 8, 10 (64 bit)
Windows 7, 8, 10 (64 bit)
Processor
Intel Core i3 / AMD Phenom II X3
Intel Core i5 / AMD FX 8150
Graphics
Nvidia GeForce GTX 660 / AMD Radeon HD 7850 with 2 GB RAM
Nvidia GeForce GTX 780 / AMD Radeon R9 290 with 2 GB RAM
storage
15 GB available space
15 GB available space
Sound
DirectX Compatible Soundcard
DirectX Compatible Soundcard

Enter your email address to get all the latest news about the game and follow us on social media for new trailers, screenshots and more!